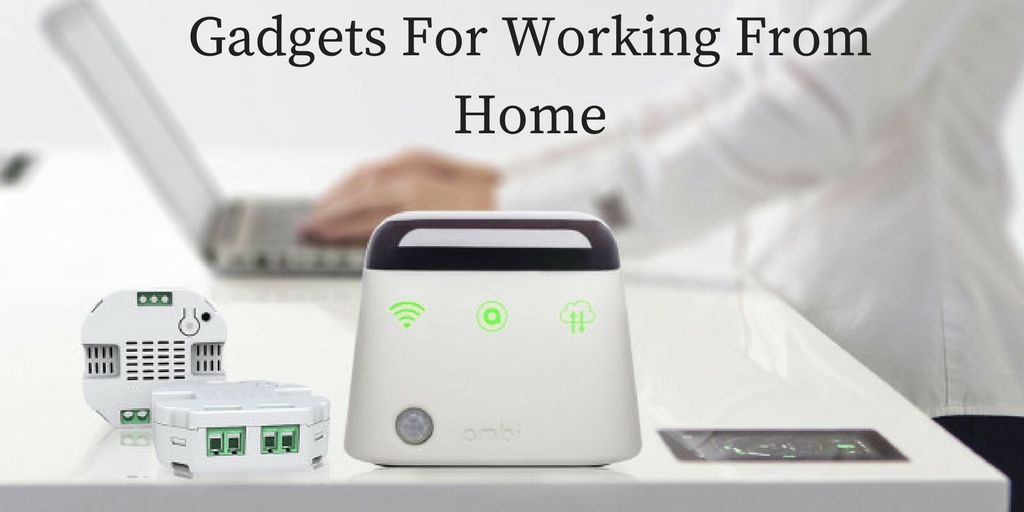 Gadgets You Need When You Are Working From Home
Working from home can be stressful or a delight. It depends on the environment and the facilities you are surrounded with. This is the reason while working from home, gadgets can really make a difference. We have come up with a list of Gadgets for Working from Home.
They can not only increase your productivity but also enhance the quality of your work. It doesn't matter what nature of work you do from your home. All matters are either you are comfortable or not. Gadgets certainly make you comfortable. They ease the work pressure and certainly increase the productivity.
In this post, you will get an exhaustive list which will provide you with all sorts of gadgets that can make your work from home productive and interesting as well.
Without further ado, let's get you started,
A Multi-purpose Shredder
When you work from the office, have you ever shredded anything? Quite a fun right? Why miss that when working from home!!! Yes, you heard that right. Grab a multi-purpose shredder and shred whatever you like. Good old days will flash in front of you.
It is not just about fun. Sometimes, there are documents which need to be shredded by law. It means to make sure that your client or customer's information is safe, you need it. By the workforce, you must have a shredder. So, get one now.
A Wireless Colour Printer
In this digital timeline, people think that printers have no relevance. But the real business person knows that is not the case. The printer is still and will remain an integral part of a business process. There is and will be always the need for printed documents. A wireless colour printer will come in handy. Get one for you at your home office and increase the productivity by saving the time to wonder how to get documents printed.
An External Hard drive
This will be a fail-safe key for your business. If you are working from home and you have an online cloud where you keep all your necessary files. You can keep an external hard drive to keep those file handy. There might be a chance where online clouds may give you hard time either because of their internal bug or slow internet connection. With an external hard disk handy, you can keep your necessary data there and avoid any unwanted blunders.
How About A USB Mini AC
That sounds tacky, isn't it? During summers, if you don't have power backups, a USB mini AC might be just the thing you wanted. They are easy to carry, actually, you can even put it in your bag (Yes, that kind of handy!!!). Obviously, not as powerful as a real AC but in hot summers, you will love to have it near your laptop or PC.
An Electronic Whiteboard
You are attending a webinar and now you want your prospect to understand a scenario. What are you going to do? There is one thing you surely want to do, make them understand your point, but how? This is where an electronic whiteboard will come in handy. It is easy to use and very much space saving. Like a regular whiteboard, it does not acquire much space and with the digital screen, you don't have to rely on a marker. Isn't that savvy? So, go get one for yourself.
Over To You
What do you think about these gadgets? If you use any of them or you have any other gadget that can help others in their home office, feel free to leave a comment below. Till then, happy working!!!
=======================================
Author Bio:
Lance Clemons is a professional blogger having more than 7 years of experience. He works for Printzone, an Online store who sells printer cartridges online in Australia. He loves to share his innovative ideas with others on the tech trends.
=======================================