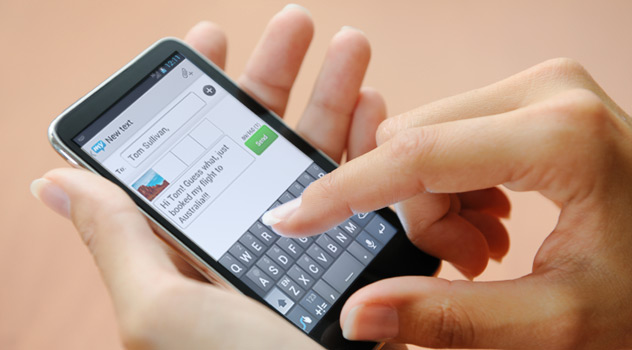 What Makes a Mobile Spying Software an Innovative Solution for Relationships?
When our partner says those four words "We need to talk", we all get a knot in our belly. It's almost as bad as a punch, forcing the breath out of us. We always assume these words mean that there will be a conversation about problems rather than finding solutions. Interestingly, technology has come as an innovative way of avoiding problems and turning them into solutions. How's that even possible? With a mobile spying software that you install on your partner's iOS or any Android device.
It may sound unbelievable, but the truth is that it takes some simple and minor behavioral changes that help. You can flip a problem-focused discussion into a positive conversation that is solution focused if you handle things wisely. I'll highlight five key areas where you can work to make things get better for you and your partner. However, before that, I'd like to explain how a spying app can help and what it does.
The sensitive issue in relationships
Trust is a very sensitive issue in relationships. You cannot ask sensitive questions that can tick your partner off by making them feel you lack faith in them. This is where using such apps comes handy. You can install it on your partner's device and use the information you gather wisely to save your relationship and improve your weaknesses to impress your partner.
The app allows you to read all conversations via texts, WhatsApp, Viber, Skype, Line, Kik, and Facebook Messenger. You can even access emails, but people seldom write about their relationship problems unless they are consulting professionals. We all have a close friend or family with whom we share our problems for advice. Your partner must have a friend or family like that too. You can also listen to recorded calls if your partner prefers calling to talk to friends or family about what is bothering him or her. This way, you have yourself covered up and you can solve the problem without confrontations. Your partner won't even detect
Here we go now, the five problems you can turn into solutions using mobile spying software.
Make it about 'Us' not 'Me' or 'You'
By spying remotely on your partner's conversations, you can know what the problems are and what is bothering your partner. Some of the prickliest issues that cause conflict in couples are money, sex, kids, and division of labor. You don't have to be confrontational about these issues. You can simply approach it with better choices. For example, one choice you have is to discuss who messes up, how it happened, and how it affects your feelings both ways. The other choice is to address the terms of your goals, both of you. If only one person is doing most of the work in the relationship then you may have to consider things. When you begin a discussion with goals, it motivates both of you to think about possibilities and opportunities.
Don't Stay Fixated on Problems
Are you one of those people who has started revisiting the pet peeves, your partner's flaws or annoying habits? Do you worry when he or she stops picking your calls and goes off the radar after a lover's brawl? Talking about things that you don't like in your partner is a bad idea. It would do more damage than improving the situation. Instead of addressing the problems, create and instill a more positive feeling in your partner. Focus on reminding each other about your love and about what you love about one another.
Determine What Pleases Your Partner about Your Relationship and You
Sometimes, we all get derailed. We lose track of time and priorities due to work pressure and financial issues. Have you forgotten birthdays, special occasions, and memorable moments? Have you lost track of calendar entries that help keep the flame of love alive? We don't realize it until our relationship is falling apart. However, by wisely using technology like a monitoring app, you can get a heads-up when you've messed up. The inbuilt watchlist words feature can help you. You can get an alert whenever your partner mentions your name in text messages or other words that refer to you. Using a mobile spying software, you can access your partner's calendar entries to get back on track.
Extinguished Flame of Love
Surprising your partner is a tested way of reviving the flame of love. Every relationship reaches a point where romance has gone. Work and kids have taken a toll on your love life but it is never too late to start over. You can track the location of your loved one and get there with bouquets and Champaign to surprise him or her. You can plan a movie night to surprise him or her by picking your partner from wherever they are without asking. Such gestures would show that you know him or her so well to know where to find them. This also delivers a message that you care so much and want to spend time with your partner.
One or Both have failed in Your Roles
Couples usually divide their responsibilities in different ways. One of you can be responsible for cooking and housekeeping while the other handles property and financial issues. You can have a clear idea about what is bothering your partner in these areas and where you are lacking by listening to what your partner isn't saying to you. When your partner is talking to someone behind closed doors, you cannot invade their privacy. You have to let them vent out their anger. However, not knowing what the problem is can be unnerving if you want to make the relationship better. Eavesdropping and your partner catching you can only lead to more issues. Using the ability of the mobile spying software to turn on the recorder stealthily, you can eavesdrop without hiding and risk being nearby. Sit on your PC or use your cell phone on the go to listen to what your partner is saying. Recorded files go to your browser-based control panel and temporary files on the SD-card delete automatically. This eliminates any trace of your eavesdropping.
Whoever said you couldn't save a relation on the brink of ending? Thanks to modern and innovative technology, you can use it smartly to solve problems.