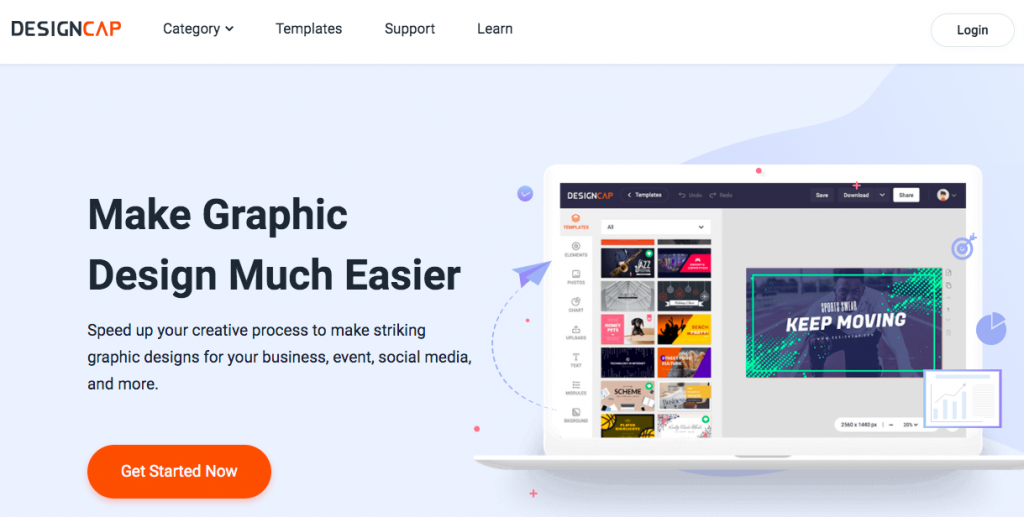 How to make a creative advertising sales brochure for business, easy and fast
A brochure is a very useful tool when you are going to make a sale since you can color all the information about the product you want to sell. You could distribute it among your customers or send it to a large number of people so that they know everything about your product.
Many platforms have all the necessary tools to design very creative brochures for sales or business advertising. This article will recommend some programs where you can design them, and we will give you some tips to carry them out.
How to make an advertising sales brochure?
If you have a business and need to make a brochure, you must bear in mind that defining its objective is fundamental. What audience will it be directed at? And how are you going to spread it? These are questions you must ask yourself.
The first thing you should do is a preliminary sketch to organize your ideas and define the structure you will apply in the design of a brochure.
The brochure you are going to make must be identified with your brand. You could place your logo on it. You must also put your contact, email, or phone number so that customers can contact you.
Your design must have visual elements and information of interest, place images of the product, and details on how to use it and the benefits they will obtain when purchasing your product.
For written content, you must use appropriate fonts. A letter that is pleasing to the eye and ideal size facilitates reading and attracts people's attention.
There are currently many websites where you can design your brochure without having to download programs on your computer or mobile.
What pages or programs could you use?
The pages or programs you can use to make sales brochures are incredible. If you are one of the people who do not know anything about design, do not worry because many of them facilitate the work because they offer their users many tools. Some of those programs are:
DesignCap
This website will allow you to design visual graphics and elegant brochures ideal for your business. In DesignCap, you will find professional but straightforward templates for creating unique brochures for free.
All these pages and programs have a bank of images, illustrations, and fonts to complement the brochure's design that you are going to make.
Publisher
The publisher is free software that comes by default in the office suite of the Windows operating system. It is a reasonably basic and simple program to use, with which you can design a lot of things, including brochures. Like Canvas, it has some templates, but they are a bit dated and simple.
Powerpoint
PowerPoint also belongs to the group of office programs. This program also has the essential tools to create a brochure easily.
Venngage
It is a website where you can register for free by filling out a short survey with your personal information and email. In Venngage, you will find templates to make mind maps, cards, newsletters, banners, presentations, brochures, and many more to improve your sales.
Crello
It is a web page where you can create the designs you want in a matter of minutes, and you can download five free creations per month. If you pay the subscription, you will not have limits when you want to save the different designs you make.
Crello is one of the cheapest websites, with just $ 9.99 per month, you can access all the tools and functions that this site offers.
Picmonkey
With PicMonkey you can create designs and edit photos online without downloading programs. It has a web page and app for mobile devices.
Canva
On the Canva website, you will find templates, stickers, images, fonts, colors, and shapes like ovals, so you don't need to be a graphic designer to create the designs you want.
These incredible tools will make you feel like a real design expert, and you can design the ideal sales brochure for your business. Canvas has quite a few free tools and elements with which you can resize a design, but if you subscribe, you can have access to a wide variety of functions.
In addition, Canva has an app that you can download to your mobile. This application is available in the Google Play and App Store stores.