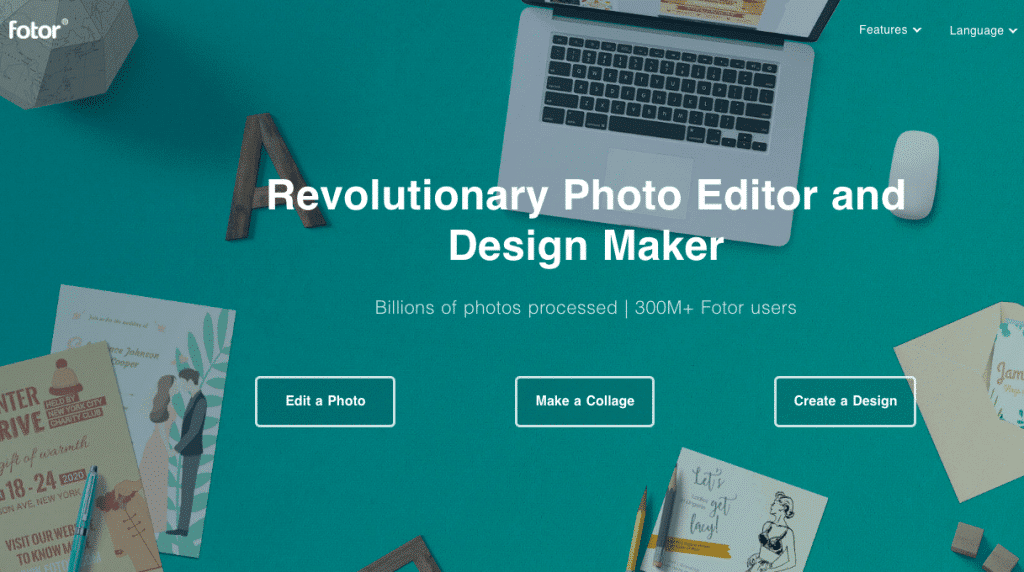 Fotor is a free Windows photo editor. It is a great app for editing photos, creating a canvas with those and hanging it on the wall. Fotor comes with a pack of tools and filters for image enhancement. It is compatible with all popular image file formats. Moreover, it provides support to RAW file processing.
Fotor, unlike GIMP (It's a very powerful open source image editor), does not come close to Photoshop in terms of the wide range of tools, plugins, and brushes. However, Fotor is more convenient to use. It features one-click filters that enable you to improve your photos by editing different aspects. 
User Experience 
Fotor is an exciting image editing app that comes with a wider range of image tools. It allows the users to add borders and frames as well as lend special effects in order to enhance the appearance of photos. As a user, you will even be able to achieve the blurry effects that are possible only with an expensive camera. 
Fotor is bundled with 13 different one-tap scenes that enable the users to completely modify the appearance of their photos. With these, the users will be able to brighten the scenes, over expose the dim images and apply interesting colours. 
Though Fotor is free, you have to pay for Fotor Pro that adds some more features allowing you to do more editing and give full HDR support for great images. However, if you are unwilling to pay, Fotor is a fine option as it is a feature-thick app to suit your purpose.
Pros:
Smart effects and filters

The convenient photo collage tool

RAW file converter
Cons:
Having fewer features than GIMP

Not an ideal app to create great artworks from scratch
Verdict
If you want to lend an extra creative touch to your collection of photos, using Fotor's one-click filters is the best way to make them look most appealing. The app is very easy to use but not a good replacement for feature-packed Photoshop.