HOW TO BLOCK ANY WEBSITES ON YOUR WINDOWS

Hello friends today I am going to share a very cool trick. By using this trick you can do fun with your friends. Suppose I want to blocked facebook so that no one access facebook in my laptop without my permission. This is a very simple trick just follow some simple steps and enjoy it.
Step 1 :-

first open your C drive then goto..
                 C:\WINDOWS\system32\drivers\etc
Step 2 :-

open hosts file in notepad and modify little bit, then save it.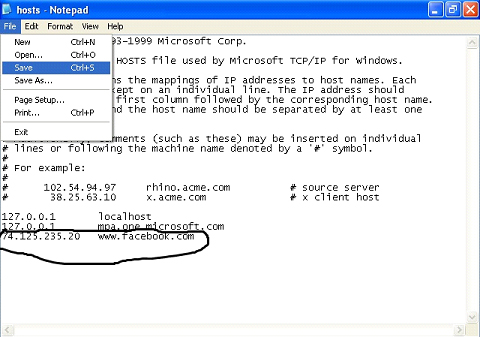 Here 74.125.235.20 is a ip address of goolge.com,  so here what I can do I am using the ip address of google so that if any user open www.facebook.com then it will redirect to the google page. In this way the unauthorized  user not be able to open their facbook in your system.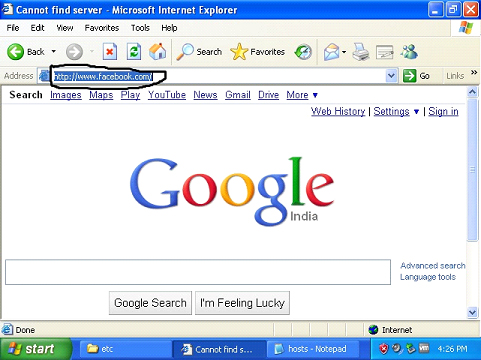 Now see I am open my facebook but it redirect to the google.
In this way you can block any  website.